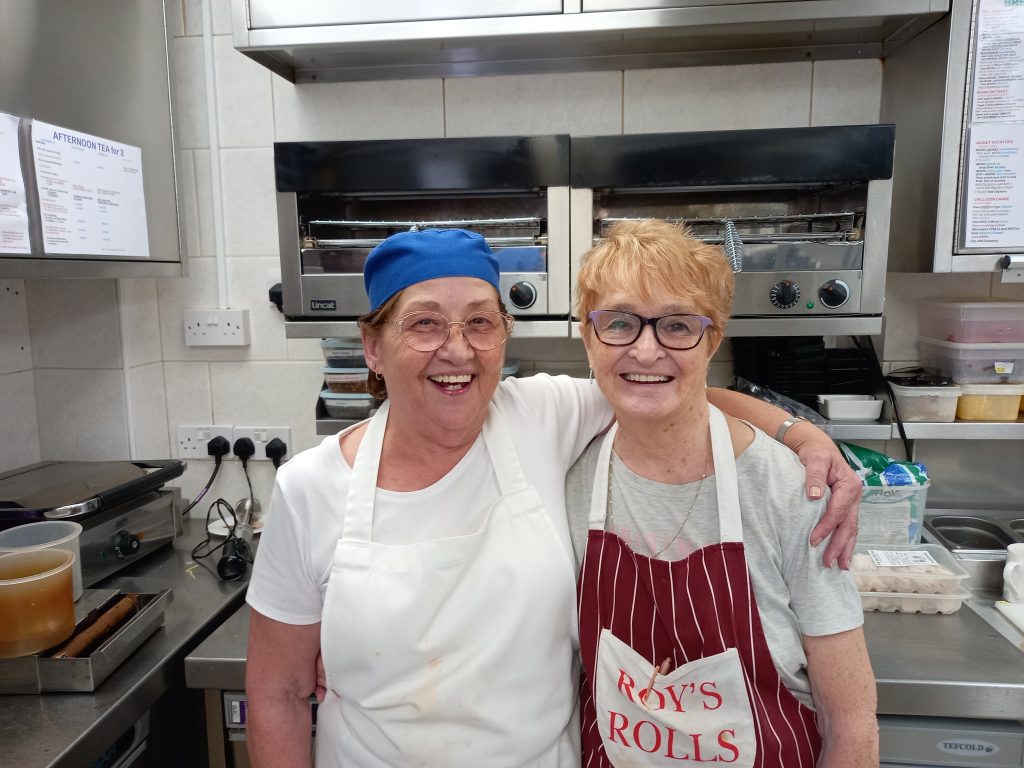 Mary Ward (70) left and Barbara Russell (80)
In the catering industry, where staff retention is at an all-time low, how refreshing it is to see two valued members of staff having clocked up 35 years between them at Leckenby's Licensed Tea Room in Bury's Mill Gate Shopping Centre.
Not only that, both Mary Ward and Barbara Russell are both on the other side of retirement age, but neither shows signs of slowing down.
Both recently reached special birthdays, with Mary at 70 and Barbara a sprightly 80, and are both considered to be part of the furniture at Leckenby's.
Owner Jean Leckenby applauded the two of them. "They are absolutely amazing. Well past retiring age, neither is willing to put their feet up and they continue to be a vital part of Leckenby's, doing sterling work in the kitchen. Their work-rate would put many younger people to shame and we hope they are part of Leckenby's for many years to come. It's true that staff rotation is ridiculous in catering, but we are fortunate to have loyal staff, most of whom stay with us for many years. These two are a shining example of that."
To help Mary and Barbara celebrate, Leckenby's and the other members of staff clubbed together to send them on a guided tour of Coronation Street, whilst owner Jean and daughter/manageress Melanie treated them to a slap-up meal at one of their favourite restaurants, The Pavilion at Birtle.
Now, however, it is back to work in the kitchen for them both, at the popular Tea Room.