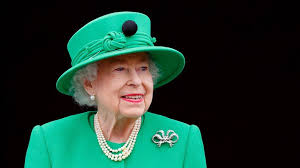 On behalf of everyone at LECKENBY'S LICENCED TEAROOM, may I offer my sincere condolences to everyone on the death of a wonderful lady.
As a monarch, she has been outstanding, devoting her whole life, as she promised, to the position she was never expected to fill, that as the head of the royal family.
She has been admired throughout the world and we will never see her like again.
What a wonderful ambassador for Great Britain and the Commonwealth and a great example as to how dignified life can be.
Whilst there will be much sadness, let us rejoice in the fact that she lived to a grand old age of 96 and in general, suffered very little health-wise.
She was an inspiration and her life will be recalled by generations of people for many years to come.
A remarkable lady.
RIP Ma'am.