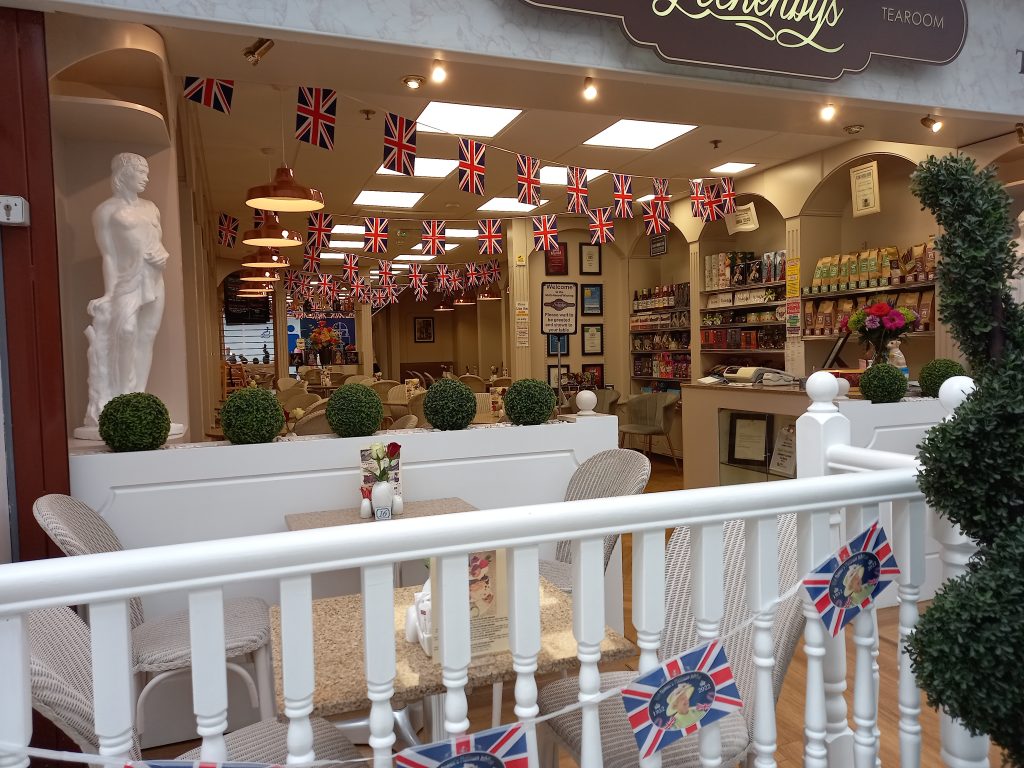 We are delighted to be able to celebrate the amazing achievement of the Queen's 70 year reign.
She has been an inspiration to us all.
What an outstanding monarch, and a wonderful lady who will be remembered for centuries to come.
All our congratulations from everyone here at LECKENBY'S LICENCED TEAROOM.
We will be open throughout the four days of celebrations, so please come along and join us in Bury's Mill Gate Shopping Centre.
Slightly altered hours:
Thursday 2nd June 11.00 – 4.00
Friday 3rd June 11.00 – 4.00
Saturday 4th June (as normal) 9.15 – 5.00
Sunday 5th June (as normal) 11.00 – 4.00
Let's celebrate like never before!