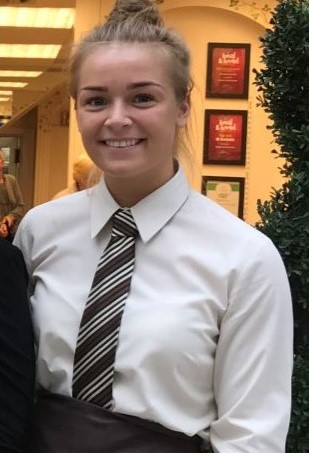 Sigh!
Georgia, who has been with us for over 8 years, is finally moving on.
She finishes this Sunday 7th August having been an integral part of LECKENBY'S TEAROOM throughout her studies.
Now is the time to see the rewards for all her hard work as she moves on to physiology with Nuffield Health.
Her dedication to her studies has been matched by her dedication to Leckenby's.
She has been a model employee, reliable, available, honest and hard-working.
Customers hold her in great affection and they will be as sorry as we are to see her leave, but in all honesty we have been very fortunate that we have been able to have her working for us for so long.
She goes with all our good wishes, and hopefully she will be a regular visitor to update us on her progress.
Nuffield Health is very lucky to have her.
Many thanks Georgia, you have been a star!